Business Writing
This handout explains principles in business writing that apply to many different situations, from applying for a job to communicating professionally within business relationships. While the examples that are discussed specifically are the application letter and cover letter, this handout also highlights strategies for effective business writing in general.
Business writing refers to professional communication including genres such as policy recommendations, advertisements, press releases, application letters, emails, and memos. Because business writing can take many forms, business writers often consider their purpose, audience, and relationship dynamics to help them make effective stylistic choices. While norms vary depending on the rhetorical situation of the writer, business writers and audiences tend to value writing that communicates effectively, efficiently, and succinctly.
If you have been assigned a genre of business writing for a class, it may help to think about the strategies business writers employ to both gather and produce knowledge. A business communicator or writer may use the following forms of evidence: statistics, exploration of past trends, examples, analogy, comparison, assessment of risk or consequences, or citation of authoritative figures or sources. Your knowledge of and relationship to your audience will help you choose the types of evidence most appropriate to your situation.
Who is your audience?
To communicate effectively, it is critical to consider your audience, their needs, and how you can address all members of your audience effectively. As you prepare to write, think about the following questions:
What are your audience's priorities and expectations?
What does your audience need to learn from your document?
How will you grasp the attention of readers when you are competing for their attention?
How will you help your reader move through your document efficiently? When is it effective to use bulleted lists, visuals, boldface, and section headers to guide your reader's attention?
What does your audience most need to know?
What is your audience expecting? Is your goal to satisfy their expectations, or do you want to surprise them with a new idea?
How will you communicate about setbacks? When is it appropriate to spin bad information with a positive outlook? How will stakeholders, customers, or employees respond to bad news?
In general, how can you tailor the organization and style of your writing to address your audience's considerations and needs?
Title. Is it appropriate to address your audience by their first name, or is a salutation needed? Are you addressing someone who prefers to be addressed by a formal title such as Dr. or Professor? If you are writing about a third party, do you know what title and pronouns to use? When the name of the person you're writing to is unknown, then it is customary to address your letter "To Whom It May Concern." But this may be impolite if the person's name is known or easily discovered. You can find more information on titles, names, and pronouns in our handout on Gender-Inclusive Language.
Language. If you're writing in English, ask yourself: Is English the first language of all your audience members? Are you using idioms or other expressions that might not be clear to someone with a different background in English? For example, are you using expressions that require U.S.-specific cultural knowledge?
What is your purpose?
To get a better sense of how the purpose of your writing will impact your style, it can be useful to look at existing messages and documents from the organization with the following questions in mind:
Different types of business writing
Email – Email can be simply transactional or it may persuade or inform. They are sent both internally within your company and externally to vendors, customers, and prospects, for example.
Business Letters – Business Letters may be formal or informal or short or long depending on the context and purpose. A business letter is always external. It communicates information sent from your company to an external reader.
Business Memos – Business Memos (also called memoranda) are always internal communication. They summarize information into an official statement issued to individual employees or groups inside an organization.
Reports – Reports take many forms, including briefs, scorecards, performance appraisals, regulatory reviews, an annual report, etc. They provide information to enable an informed decision. A report is usually a more official document that is sent both internally and externally.
Handbooks – Handbooks are instructional documents that provide information employees need to understand and follow company policies. Handbooks are internal documents.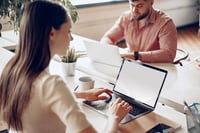 Improve your business writing with an online training course.
Examples of Business Writing
1. Email
Sent within the company and externally to the customers, vendors, etc. It is one of the key examples of transactional business writing that refers to the business writing type that professionals use on a regular basis. Senders convey their messages to the recipients right away by using the internet.
2. Business Letters
Maybe formal, informal, short, longer depending on the purpose of the business writings. Unlike emails, these are always external. It gives information the company wishes to communicate externally to the customers, vendors, etc.
3. Business Memos
4. Reports
Reports are sent both internally and externally, just like emails. It is used for outlining key information regarding the business or particular projects. It offers research, data, and other info that might help executives, managers, or stakeholders in making a variety of business decisions. Some of the common types of reports that businesses use are Compliance reports, Feasibility reports, Investigative reports, and Recommendation reports.
5. Handbooks
Handbooks are documents that have a set of instructions that provides information to the employees. These are instructions that need to be understood and to follow company policies. Handbooks are usually circulated internally within the company as these are more like the rules to be followed within the company.
6. Press releases
These are some of the key examples of persuasive business writing. They are used by businesses or organizations for sharing announcements or news with an external audience. Most of the time they are handled by the communications or the public relations departments. PRs are used on company websites or news publications. It is used for promoting an organization or building a brand reputation. They are also used by organizations in response to negative news or events.
7. Newsletters
This type of business writing is used by organizations internally and externally. Internal newsletters are used for informational purposes, while external newsletters are used for persuasive forms of business writing.
Tips for Good Business Writing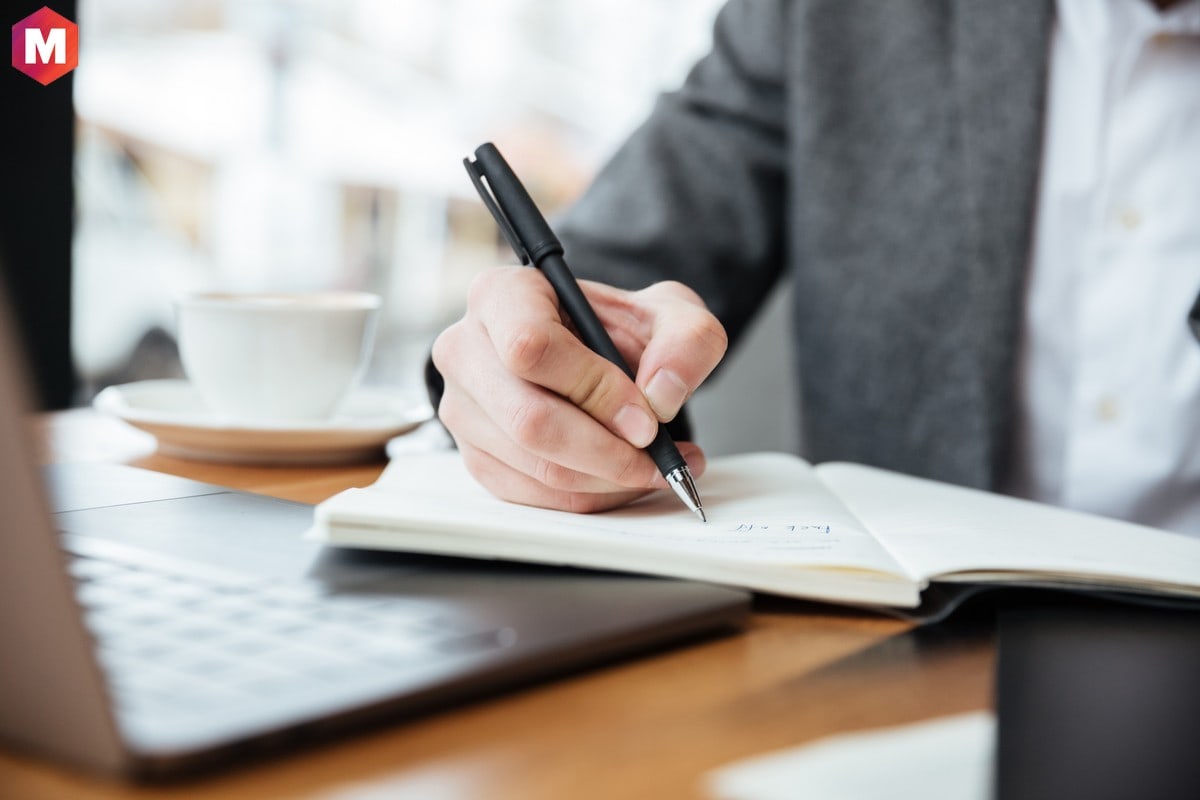 It is often vital to keep in mind that the readers might be from a wide range of social and cultural groups and might need various aims and goals. Hence it is essential to keep the diversity of such a broad audience in mind.
What is it that I want to convey to my readers? What is the goal that this document tries to get, and is the information relevant and necessary? If a business document cannot convey what it wants to convey, it is no good.
1. Content is the key substance
Incorrect and irrelevant information or the repetition of the same information in many different ways makes the business document an utter failure, leading it away from its purpose, even if it is literarily beautiful and grammatically correct.
It is necessary to make sure that at the core, the business document contains its solid foundations on what it tries to convey and must convey it in a complete, relevant, and accurate manner.
2. Concise Writing
Clear, precise, and concise information is necessary to make sure a reader can understand a business document. Writing long, winding sentences is of no use and is pretty straightforward.
Concise writing is a skill and a challenging one at that, given the necessity to develop and expand and elaborate ideas and conclude the concept in a short framework, all into a well-organized essay.
3. Starting with the Important Points
It is easy to keep winding and ranting out endless information and overload the readers with too many details and factual statistics and mess up the whole thought process of the reader.
It is hence necessary to make sure that what matters comes first. Start with an excellent tiny introduction that will directly discuss the content. This makes the document clear, clean, informative, and to the point.
4. Usage of Proper Format
Conclusion!
Good business writing is mainly focused on the reader and how well the information is passed on to the reader and not on the ability of the writer to bring out literary pieces.
A wholesome business document is purposeful and aims to pass on a piece of information to the reader. It is easy to understand, clear and concise, and written with proper grammatical syntax.
An analysis of popular business writing courses suggests that over seventy companies and twenty thousand students ranging from professional writers to new employees to business executives to non-native English speakers have started using their techniques in Business Writing for their optimizing their business communications and success ratios.
How important do you consider effective business writing for a business? What according to you are the most important skills for effective business writing? We'd like to know what you think about the importance of business writing in the comment section below.
Source:
https://writingcenter.unc.edu/tips-and-tools/business-letters/
https://www.instructionalsolutions.com/blog/business-writing-simple-definition
https://www.marketing91.com/business-writing/