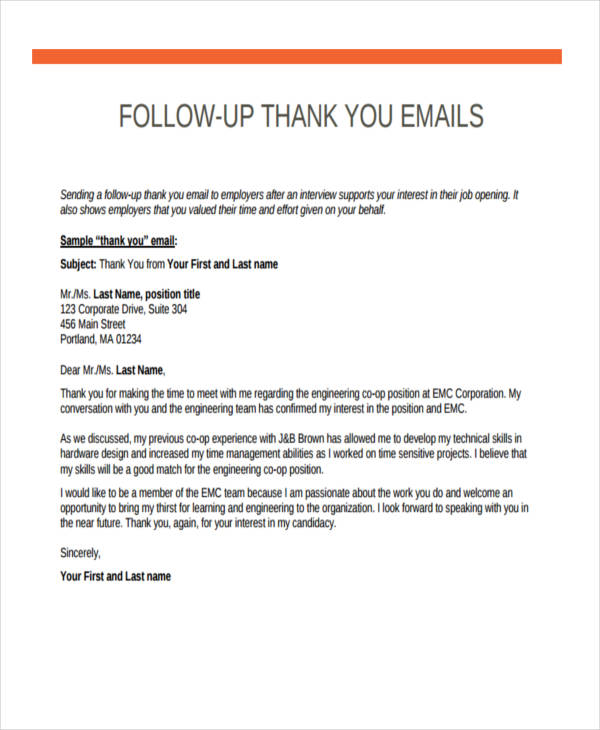 Why You Need A Thank You Email
As mentioned earlier, a thank you email bridges the gap between you and your attendees. A thank you email for attending an event is more than just a show of appreciation. It is a technique by which you retain the loyalty of those who have already attended your event.
A thank you email also acts as a medium through which you raise awareness regarding your event. This is because if you make your existing attendees feel valued, they are more than likely to pass on the word to others.
Moreover, a thank you email builds trust between you and your target audience. This is extremely useful since the trust that you build between yourself and your attendees ensures that in the future, you can connect with them and gather useful information the same as when you use surveys.
This helps you extensively in terms of getting relevant insights on what your target audience wants. Also, you will be able to gain authentic feedback since the attendees will be willing to share honest reviews regarding your event.
A thank you email also gives you an opportunity to drive more conversions. That is, you may subtly incorporate a call-to-action in your thank you email. This way, you ensure that attendees will keep visiting your website for the latest updates and events.
The Best Subject Lines For A Thank You Email
When it comes to writing a subject line for a thank you email for an event, the subject line that you choose depends on the type of audience you are writing to. Although this may sound obvious, it is something most seem to overlook.
A more personalized subject line may also include an attendee's name. This is certainly more impactful as it creates a sense of value and shows the recipient of the email that you are not just sending automated emails.
Additionally, subject lines need to be optimized for various devices. This is because not everyone will be opening their emails on a PC. They might be viewing them on smartphones and tablets.

What to include in your thank you email
1. Acknowledge and thank your customer
Building a relationship with your guests starts with an expression of gratitude. Keep your thank you email to customer short, sweet, and specific. Aim to use personalization tokens in the subject line. When you include the recipient's name through the email to make it seem like you are thanking the guest personally for booking the tour, reserving the activity or planning their stay.
If you prefer to send an automated booking confirmation email, this can also include athank you message within. Consider your customer's time and the chance they might be reading your message on a mobile device.
2. Speak to the details
A thank you message from company to customer can be representative of your brand — meaning if you're casual with your guests and joke around with them, infuse some of this energy into your thank you note.
And just like in your reservation reminder email, reference what's specific to the guest including the activity they booked, the place they stayed or the tour they went on. Address your gratitude that they chose to book with your company.
3. Thank them again
Once a guest has completed the tour, the follow up thank you email expresses appreciation to them for participating. The mutual benefit is how it makes your company more credible and reminds the guest of why they chose to book with you in the first place.
If possible, include photos of them and their tour group that you can make available to download. It's a freebie gift that continues the cycle of reciprocity where guests will feel more compelled to leave a five-star review.
4. Make your call-to-action clear
One excellent option is to share photos from the tour with your guests in your thank you letter for tour email. Include just enough promotional material to prompt the reader to take action. This might be following you on social media or leaving a review, you'll want to acknowledge something specific on their trip.
Make finding photos from their tour easy to find so they feel inclined to hop on over to your website and social media pages. Encourage guests to source and share their photos using a special hashtag created solely for your business.
Not only does this personalize your email, but photos are a wonderful way to engage your customer on an ongoing basis. Explore using polls or questionnaires to make it easy for people to share their feedback. Make sure your contact info is easily found appropriately — generally at the top and bottom of the email.
Aim to maintain the same tone of voice with each of the emails you send your guests. The initial gift of photos furthers that mutual reciprocation the guest would have felt from the first automated thank you email you sent their way.
Final thoughts
Thoughtfully worded thank you emails will pay off in the long term. Take your time creating your thank you for booking with us email strategy. It's your opportunity to provide valuable information, create a specific response, and build a relationship with each customer.
Automating your emails is one of the ways to alleviate some of the administrative work that comes with guest bookings. By sending guests emails designed to make them feel appreciated, you elevate the interaction they have with your brand.
Appreciation is the foundation for healthy relationships, as the grateful person feels a sense of well-being. And as the appreciative recipient, they feel valued and inspired to pass on the kindness.
This is your opportunity to connect with your customers and build rapport. And then once you write your thank you email, you can start to put together a tourism newsletter designed to keep your guests on the lookout for amazing, insightful and useful content.
Resource:
https://www.gevme.com/en/blog/how-to-write-a-post-event-thank-you-email/