When you find courses work well for your business, certification programs take them to the next level. Imagine even more robust courses that provide your students with homework, tests, and certificates of completion. Make your students feel special with exclusive membership in a special network.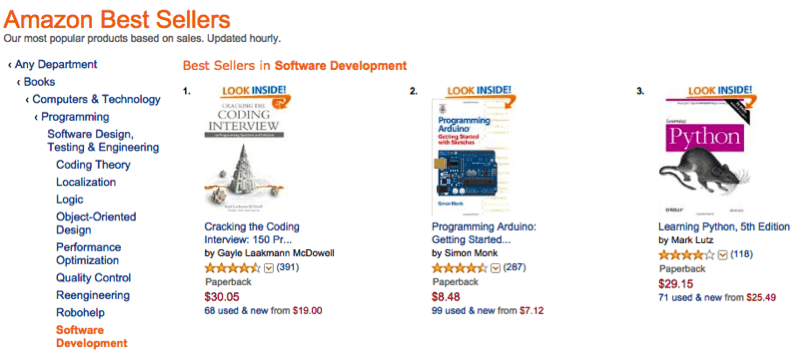 Social Media: Hashtags
Identify the influencers in your industry. Put them on a Twitter list or follow them. Look at how people interact with those influencers. Often, people will ask influencers questions; but because influencers are busy, they won't have time to respond to all the questions.
SlideShare kind of falls into its own category of online content. It's a hugely popular site, and there are slide decks for just about every industry out there. Search for your industry, and find the most popular decks. From there, create content that builds on the popular topics or that presents your unique commentary.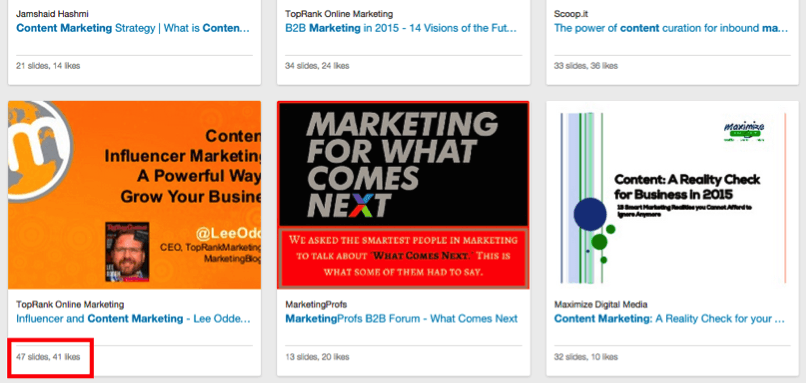 Why Is Great Content Important?
Content, content, content. Your entire online marketing strategy should revolve around the convergence of content, search, and social with quality content being the dominant piece of the puzzle. The goal is to create quality content to represent your business and draw in your targeted audience. Quality content is essential for the following reasons.
Gone are the days of publishing large amounts of poor quality content and using automated article submission tools. Creating great content, by contrast, is not quite as easy, but practicing a few good habits can make a great deal of difference.
Diversify your content to cover a wider range of mediums. Images, infographics, streaming videos and auditory content can all help to make your content more interesting.
Minimize distractions and unleash your creativity. Set aside a certain amount of time every week for creating content and updating your website. When creating content, think about what your readers are most likely to find interesting. You don't even need to think about the technicalities of search engine optimization and other areas of online marketing at this point.
Seek inspiration from other high quality sources, both online and offline. Collaborate with others in your industry and engage your audience through interaction using social media and comments on your posts. Become a part of the community by listening as well as speaking.
Write in a web-friendly format. It is important to realize that writing for the Internet is rather different to writing for print. Web-friendly content needs to be scannable and engaging. Short paragraphs, list-type articles and bite-size chunks of useful information are all characteristics of good web content. Popular themes include how-to guides, top lists, product reviews, demonstrations, and almost anything that gives a slightly different slant on a subject to what is already published extensively online.
Try to be fairly consistent with your publishing schedule so that you always have something to offer your readers when they come back to your page. But balance is important too – don't fall into the trap of posting too much without doing your research.
User-Generated Content
Why user-generated content? Well, for starters, Hootsuite notes that "Consumers are 2.4 times more likely to view user-generated content as authentic compared to content created by brands." Also, creating strong content partnerships can open your brand up to an entirely new audience that otherwise would have taken a ton of time and a lot of resources to reach. Just remember that when asking for UGC, be specific with your content request, always ask for permission, and always give credit back to the creator.
Blog and social media comments are an awesome way to connect with others in your industry, provide your business' insight, and even link back to your content (when done well). Just remember that no one likes a salesperson at a party, so make sure you're jumping in on the right conversations, in the right ways
Iconography
Text is great, but we all know that web readers don't actually read; they skim pages for information. Thankfully, we can help them skim more efficiently while still communicating key points we're trying to make with icons. As Nielsen Norman Group points out, icons are pleasing to look at, fast to recognize and can be used to draw a user's attention to key pieces of information. Just be sure to follow their advice on icon usability, which includes adding a short text description or pairing and icon with text for context, since there aren't really any universally recognized icons.
Ok. So now that you have all of these great, new, amazing content ideas, now what? Head on over to one of our other favorite blog posts, How to Build a Content Calendar, and take a deep dive into how you can easily build a more successful editorial calendar and score with completely free content calendar template while you're there.
Sources:
https://neilpatel.com/blog/101-content-ideas/
https://www.searchenginejournal.com/complete-list-engaging-content-ideas/91449/
https://www.convinceandconvert.com/content-marketing/content-ideas/
Content ideas
Definitely helped. Given that social media has become a platform for influencers across all industries to create a platform or support a cause, this makes for an extremely effective channel to place content that speaks to an audience in their same voice.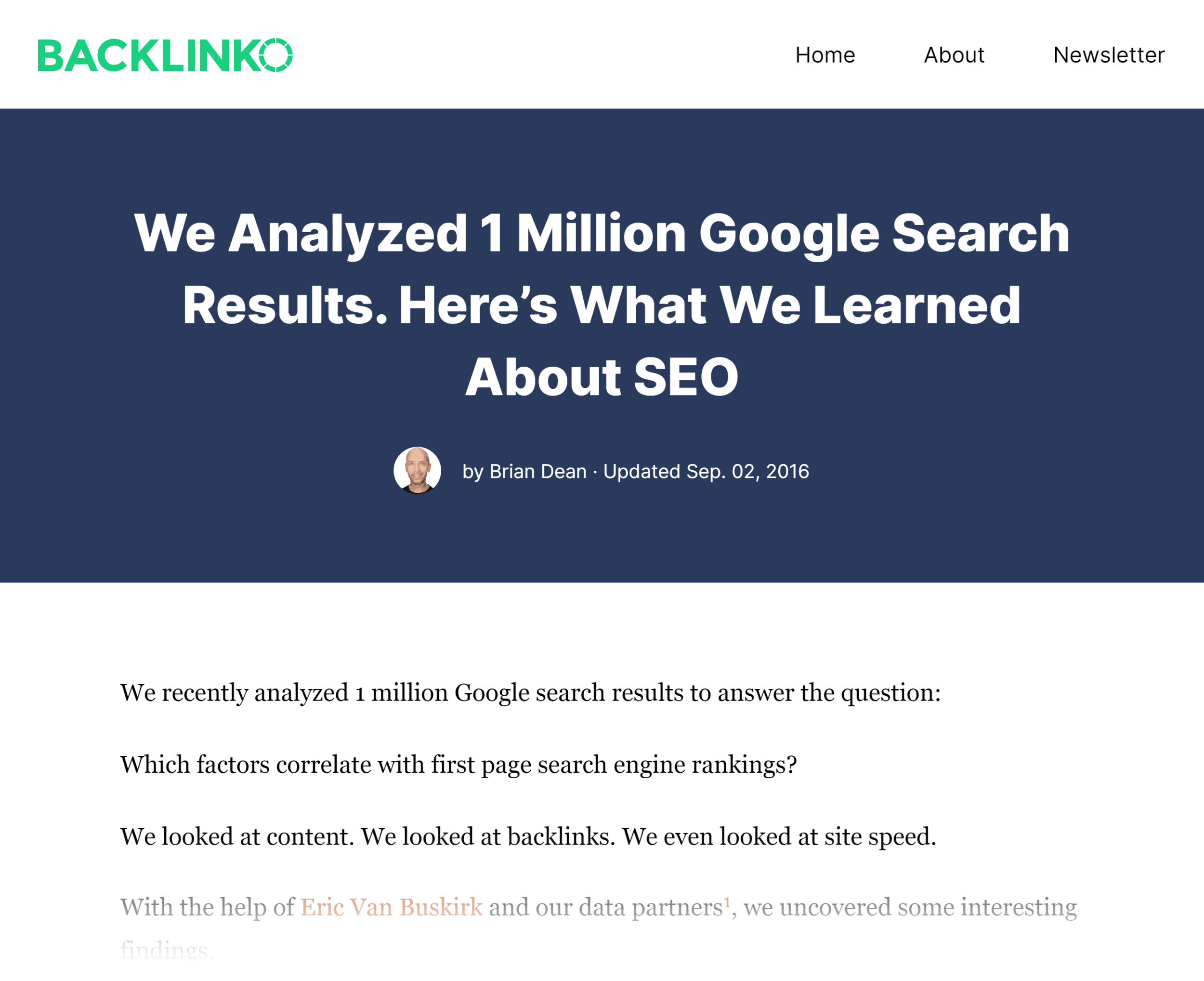 Repurpose Your Content for Each Channel
f you are running out of ideas, you can always repurpose your content and use it to your full advantage. But, unfortunately, there's a myth associated with social media content that it has to be a unique and never-before-seen concept, which is not true.
You can leverage your published articles to brainstorm content ideas and post them with a newer perspective. It not only refills your creative juices but also fuels the chances of your content getting the limelight it deserves.
For example, if you wrote a great blog post a month ago and you see no traffic coming to it, you must be heartbroken to know no one's giving it a read. So, the catch is to repurpose your content using some catchy taglines, images, and videos and post on different social media channels.
Make it a Habit to Go Live Through Your Social Media Channels
Live streaming is one of the most effective ways to capture the attention of your fans on different channels. It's a known fact now that creators who hold Live sessions on their social media channels, especially on Instagram, drive more engagements and followers.
So, when you know there's potential in hosting live sessions, why not put yourself in front of the camera as part of your social media content strategy? After all, live streams are more effective than static posts since they're more interactive and increase brand awareness.
You can host a dedicated Ask Me Anything (AMA) session where your users can ask questions about your new product launch, any discounts you're offering, and other how-tos. You'll be answering each straight away to tap their curiosity.
Scan Blog Comments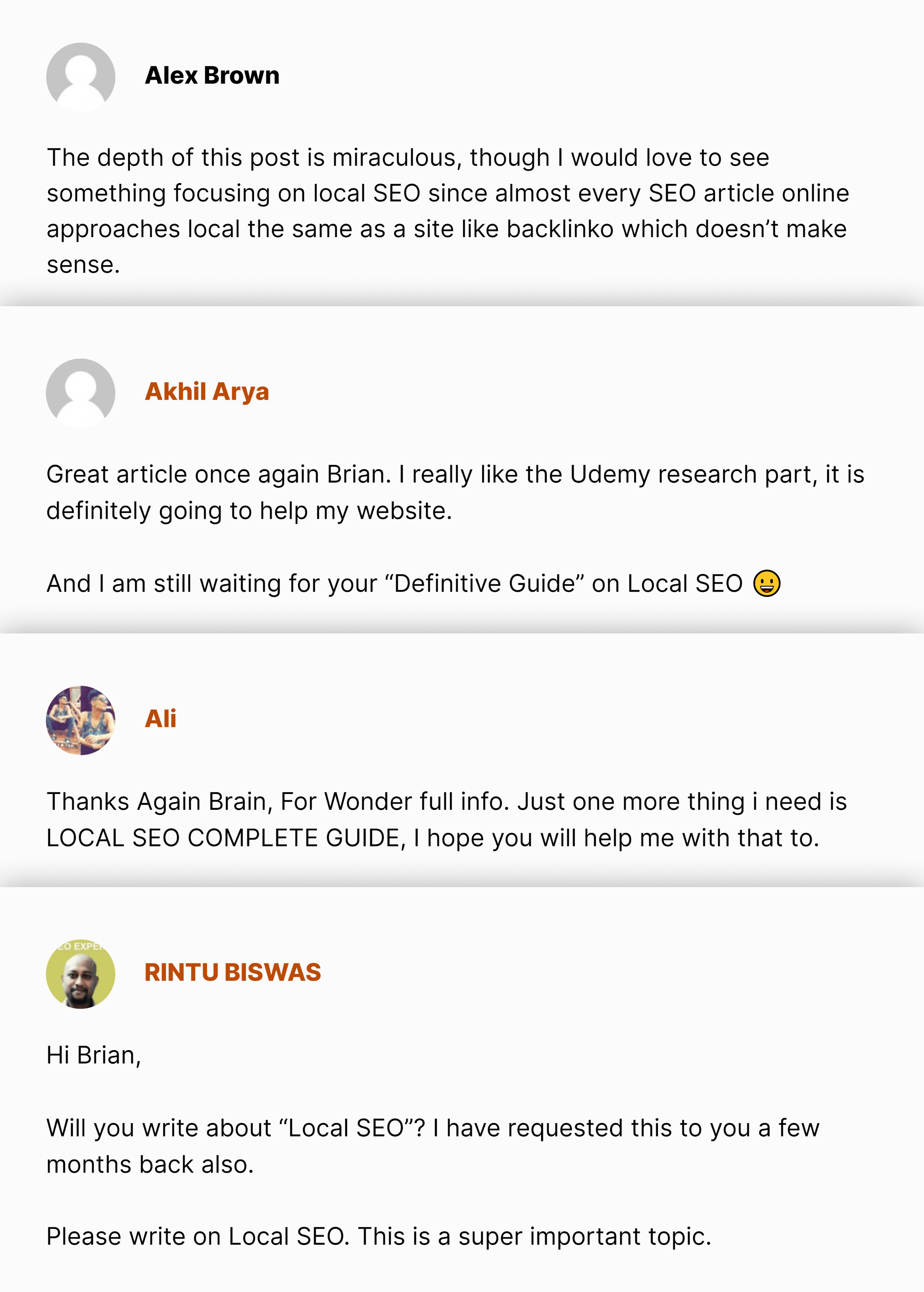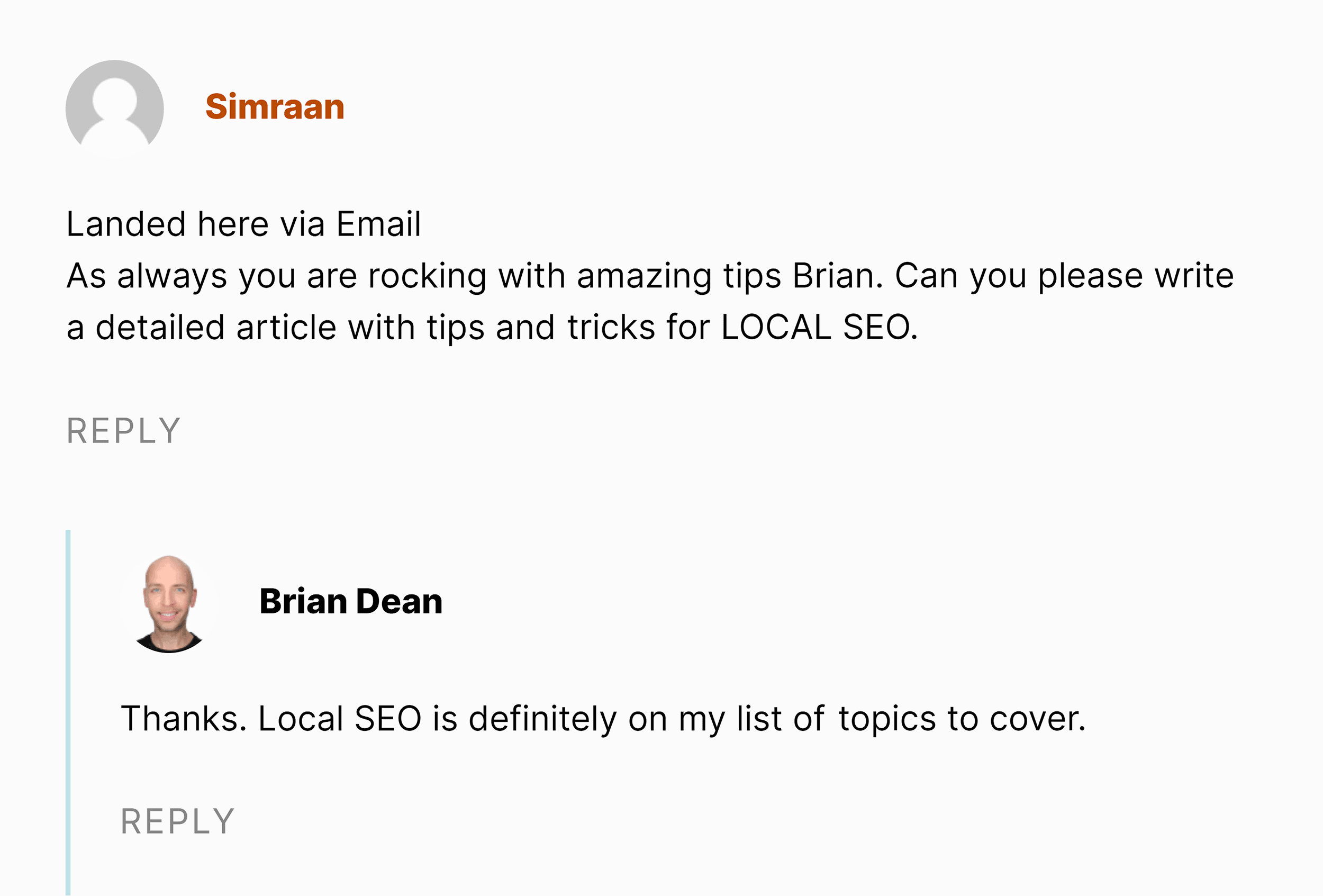 (That's the great thing about using comments from your blog: you already KNOW that your audience is going to love the content you put out there. They're literally asking you to write about that exact topic.)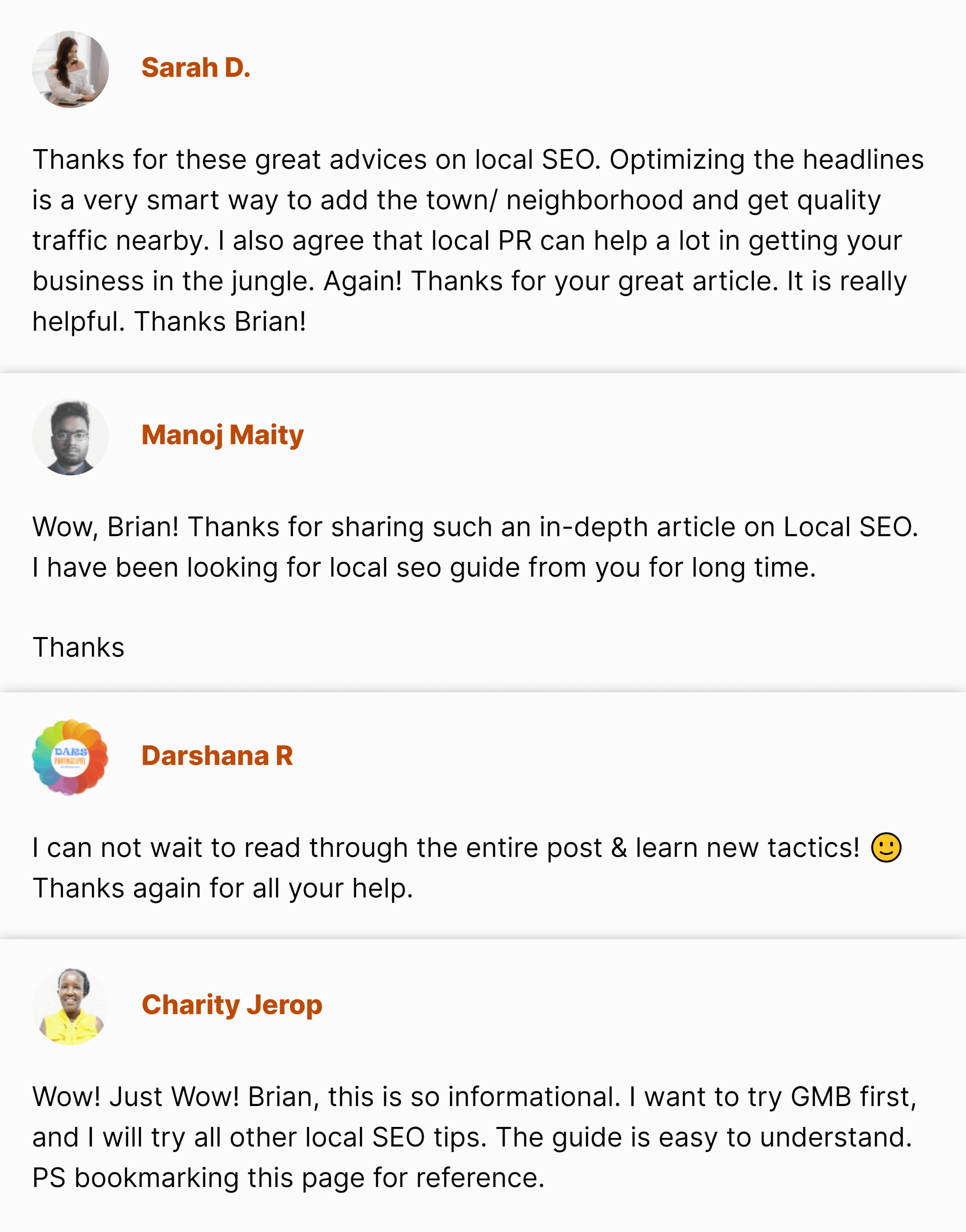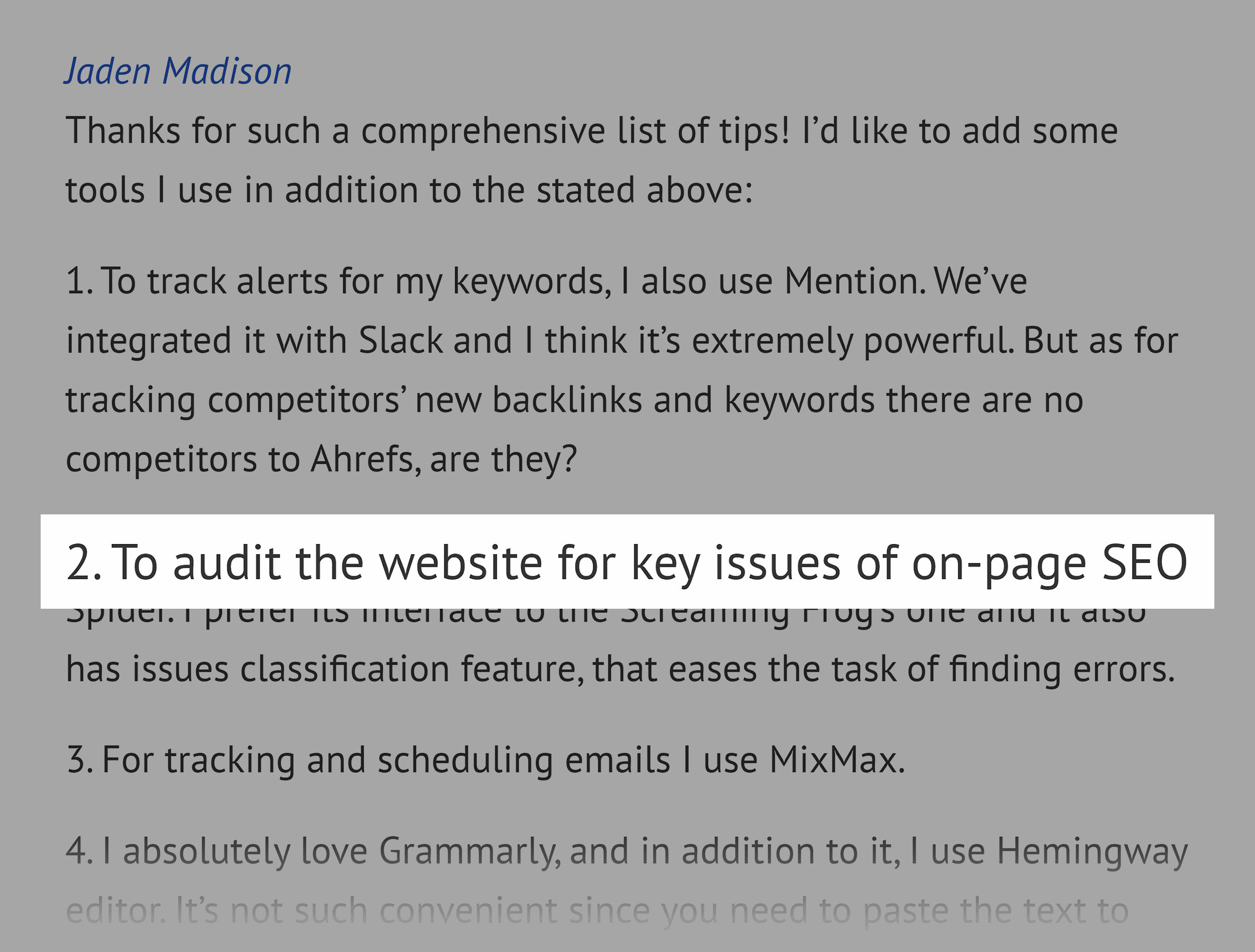 Competitor's YouTube Channels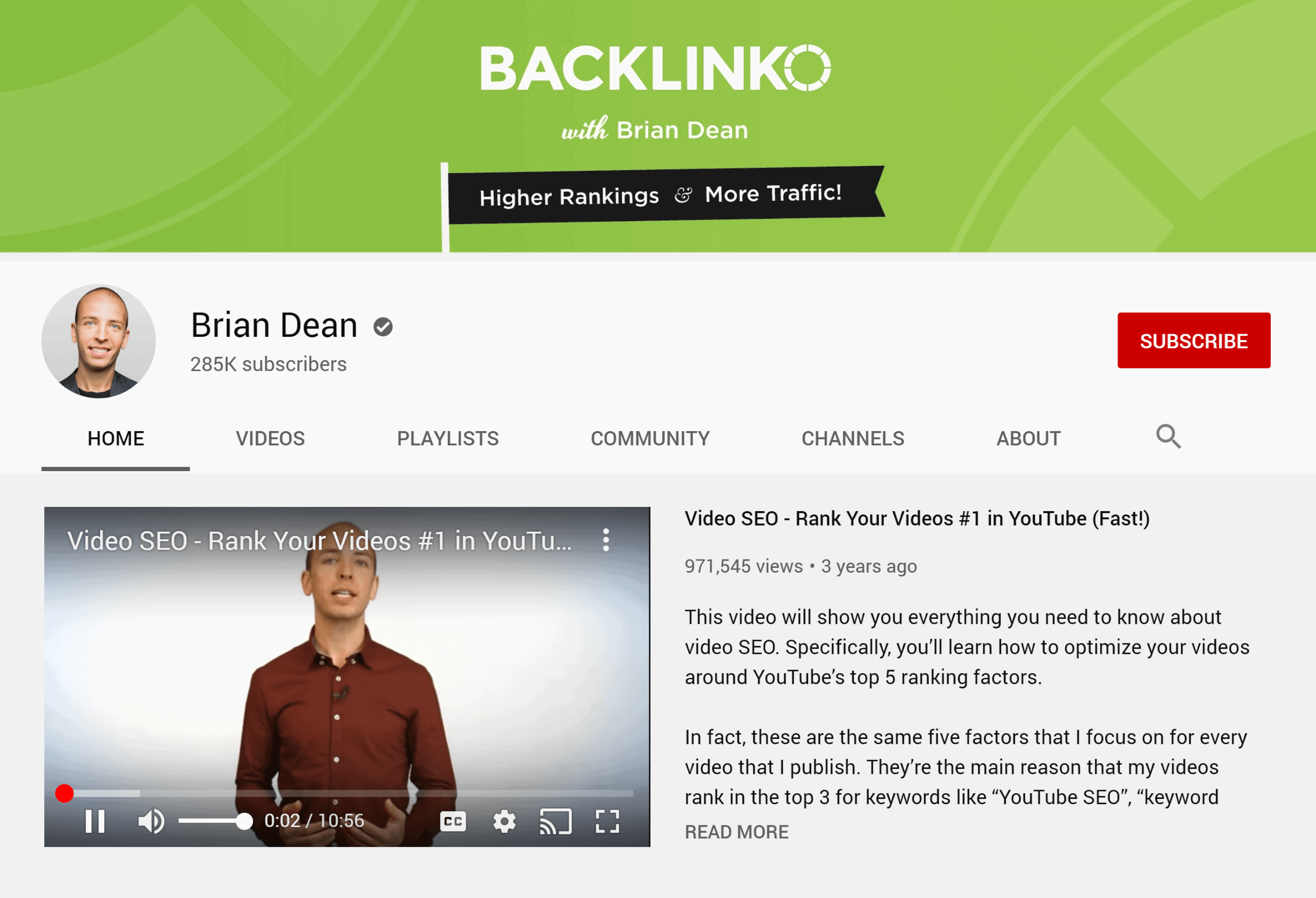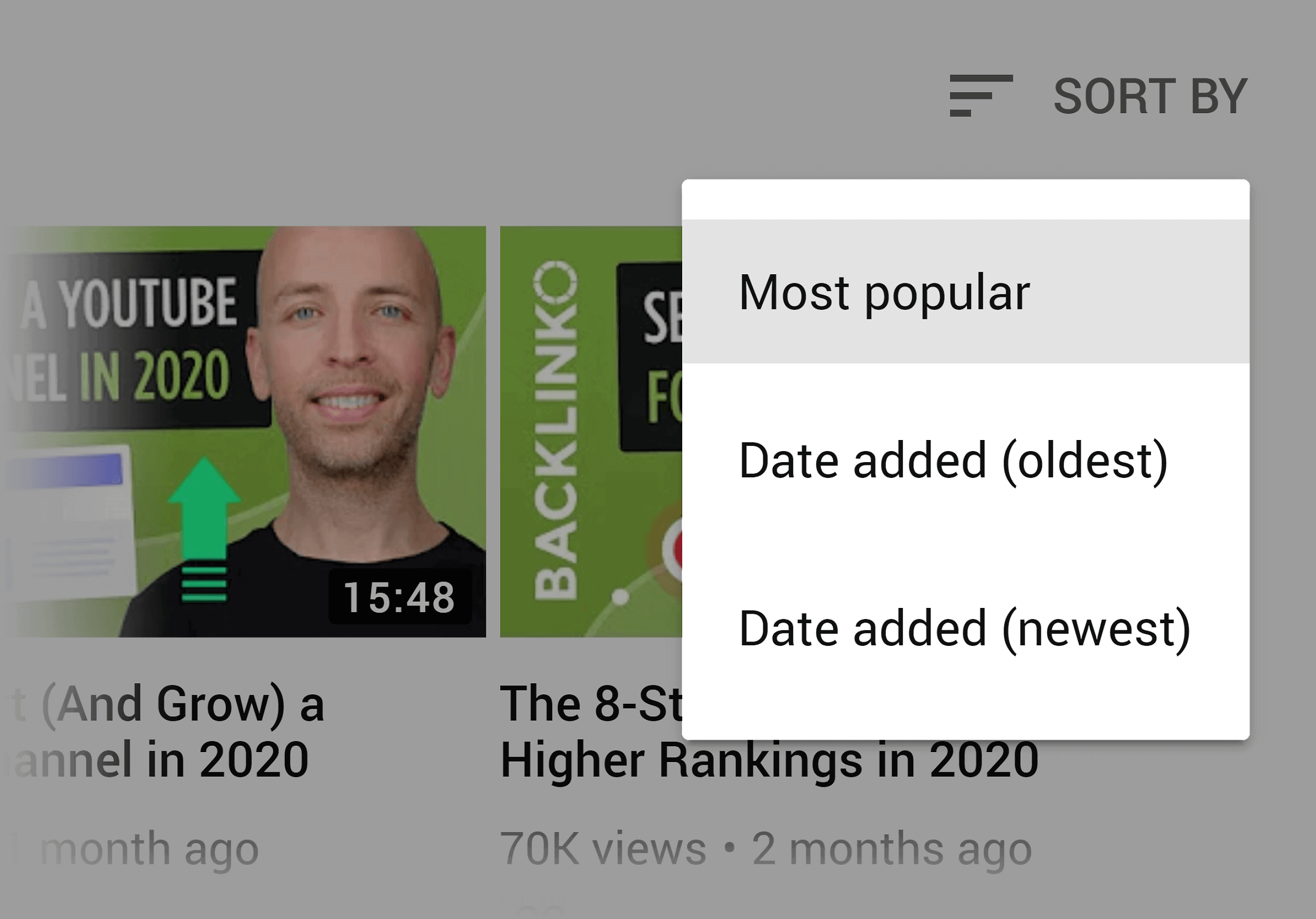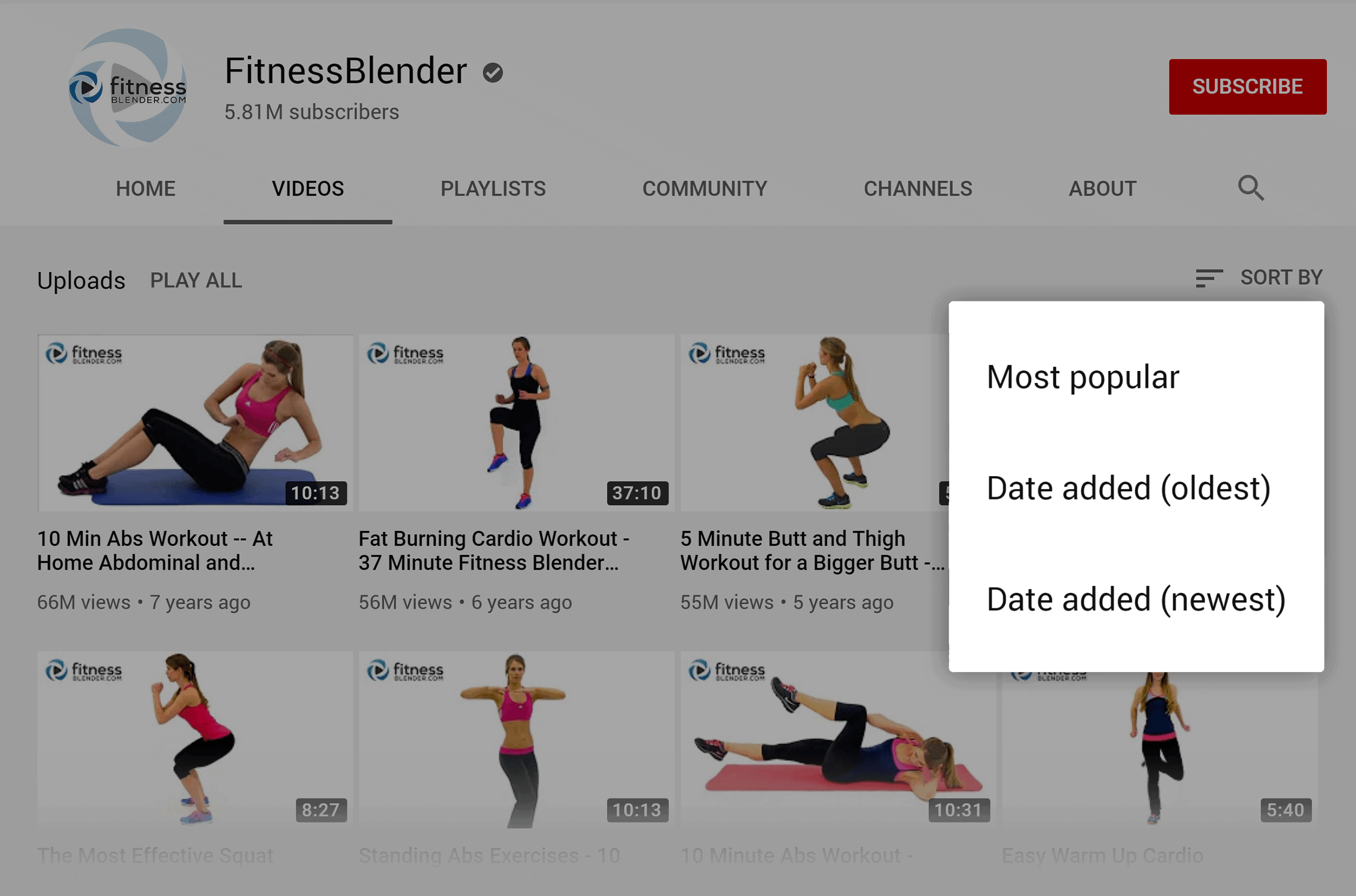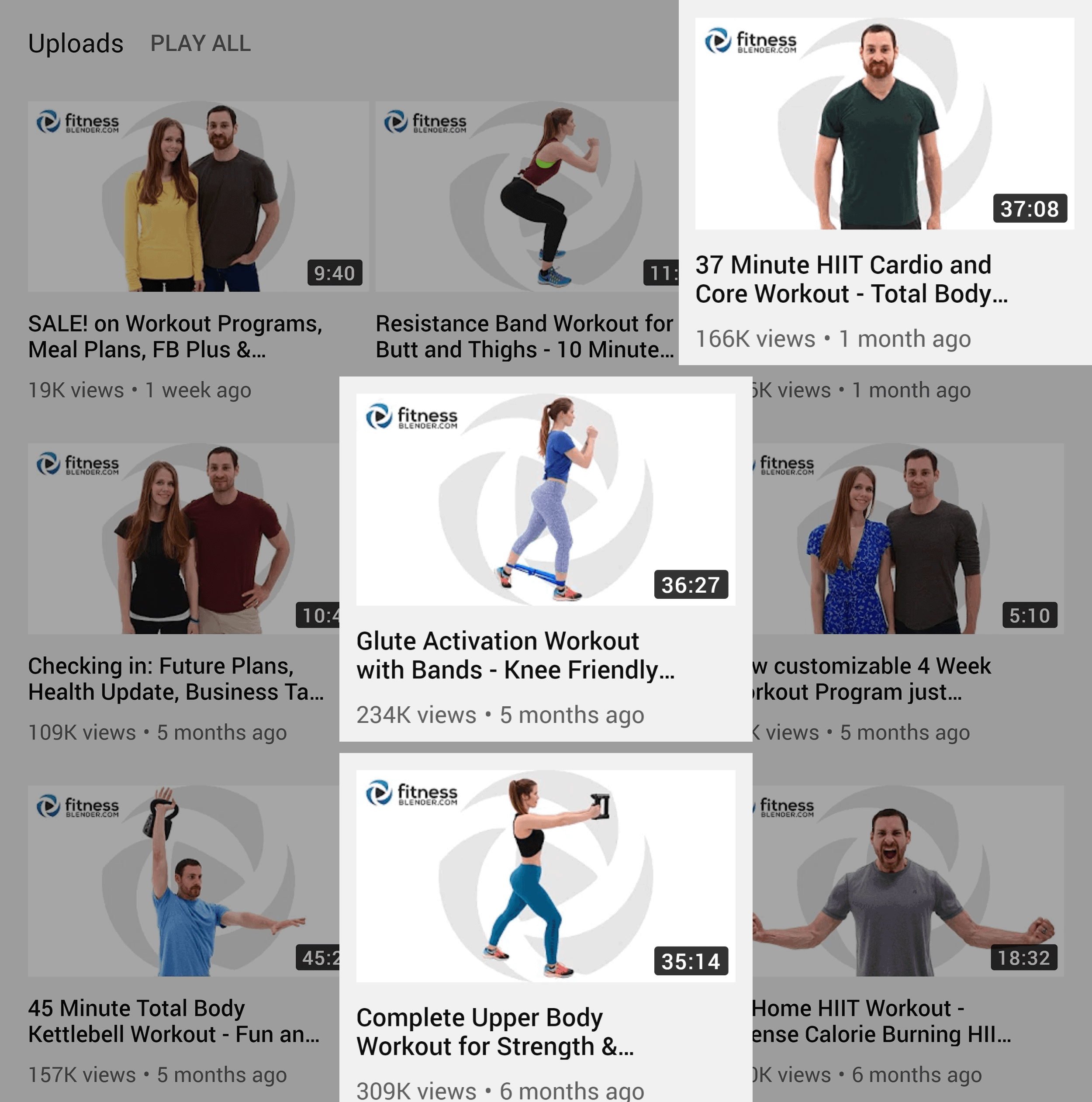 Electronic and print media ideas
14. Create a complete digital and physical experience (like Casper)
A little wit, a little comfort, and a LOT of great content.
You might think this is all about sleep, and their ultra-comfy mattresses. But you'd be wrong. This content is way more interesting and interactive than that.
"Created with the help of our friends at McSweeney's, this 96 page, full-color volume features a love letter to comfort pants, confessions from your yoga instructor, a non-chronological history of snoring, a skeptic's guide to crystals, introvert workouts, alternatives to counting sheep, and an adulting coloring book. Emotionally supported by Casper."
15. Hint at a secret they can't miss out on (like LinkedIn)
I want my baby back baby back baby back…content marketing saauucee.
16. Deepen understanding of a topic with a deep-dive ebook (like Moz)
Be prepared for these 10 biggest challenges in content marketing
1. Thinking outside the blog
The blog is probably one of the first thoughts when you hear the word content, and that's not a bad thing. Blogs are awesome, but so are videos, podcasts, social media posts and tons of other content options. Don't forget them.
2. Lack of resources
3. Battling quality over quantity
Take it from someone who's been there –trying to stick to a regular posting schedule is dumb. There is lots of information about best posting times and days for different content, and there's no doubt that this is helpful.But these tips are not from the Content Marketing Bible.
They are just best practices that might not always apply to everyone (including you).It's better to have quality content that actually works even if it goes out irregularly than to force yourself to stick to a 3 times per week posting schedule no matter what. Don't waste your effort or your time like that.
4. Competition never sleeps
Always be monitoring what your competition is creating. It could be inspirational, or it could be comforting to know that you are working on something that no one else has tried yet. Either way, stay up-to-date on content trends.
5. Harnessing the power of organic content effectively
Organic search is hugely helpful for content marketing, but only when people can actually organically find the content. Keywords will be your savior here, and programs like the Moz Keyword Explorer can be a great help.
6. Unrealistic expectations
This is a biggie. While you're observing competitor content, you may be compelled to do a bunch of things that they are doing. But what if you don't actually have the resources to do exactly what they're doing. Easy.
7. Getting burned out
In a sea of repetitive content, how on EARTH are we expected to come up with new stuff ALL THE TIME? It's hard, no doubt. But creating new content is not your only option. If your new idea brain is in need of a little R&R, consider repurposing or revamping previous content.
8. Providing legitimate value, not just fluff
It's true, an article about the 10 funniest marketing memes would definitely be an entertaining read. And like I said before, there's nothing wrong with some fun, engaging content.It just still needs to be relevant to your content strategy, and to your brand.
Our ActiveCampaign Campy content on social media is fun but still relevant to things our business does, such as opening a new office.Fluff is cute on a puppy, but less so in your content, if it doesn't make a difference or provide value in some way.
9. Balancing creative instincts and SEO needs
10. Planning and tracking results
Sources:
https://nealschaffer.com/content-ideas/
https://backlinko.com/find-content-ideas
https://www.activecampaign.com/blog/content-marketing-ideas
Content ideas
Turn your posts into downloadable audio mp3 files. This is a fun way to be unique since people sometimes get sick of reading a ton of information. Think about having an audio area where they can listen to your post instead. Big blogs, like Social Media Examiner, do this for their most successful posts using a tool called Blubrry Powerpress.
Content Ideas on Tap: 8 Ways to Generate Infinite Ideas for Your Content Marketing
A great idea is the heartwood of any content campaign. Excitement around that idea is what will keep you going through the – often long – creation and distribution process. It's also what will feed an army of raving fans.
This post is Part Three in a brand spanking new Masterclass Series on Content Marketing. We believe it's an incredibly important topic – and according to a little survey we did, you do too. Trouble is: there is so much content on content marketing out there (talk about meta) and a lot of the intel is conflicting.

We bring this Masterclass to you in partnership with Anouck Meier, Chief Storytelling Officer at Ampersand. Anouck is a conversion copywriter and a content marketing strategist who has worked with numerous brands, big and small, to help them achieve their business goals through strategic content. Let's get the story on content straight once and for all in a comprehensive guide. Ready to dive in?
Content Marketing Ideas For Brand Blogs
1. How'd you get started in your career? How'd you get to where you are today?
Answering this question is a great way for your followers to catch up on your journey. Share everything with them. You might just touch someone's life and nudge them in a direction toward achieving their goals.
2. List and embed videos that deal with your niche.
For example, if you were a blogger, you could put together a list of 20 actionable videos on how to be a more amazing blogger. Think of useful and helpful videos that will make your readers better at what they do.
3. Compile a good list of posts and links that are focused on one topic.
4. What marketing tips didn't work for you?
5. Write out a list of FAQs.
Are you asked tons of questions? If so, write them down and answer them. If you haven't been asked any questions, think up the things that people would probably ask about your product or service. What things could be an issue that people might need more clarity on?
6. Take an unrelated topic and tie it to your field.
Take something that has nothing to do with your career and turn it into something that has something to do with your career. I once wrote a guest post where I wrote about being in a complicated relationship with my characters (I write fiction in addition to blogging). I basically compared writing characters to complicated relationships/friendships. It was super fun to write. Think about how you can apply this to your own writing.
7. Pitch an influencer to guest post on their blog.
8. What sets your blog/business apart from your competitors?
Sometimes, it can be scary when your competitors' websites look way more amazing than your own. Maybe they are better at social media than you. Maybe they have a bigger team than you, which makes it easier to create more or do more.
9. What is the most creative way someone has used your product?
Working at CoSchedule, I've actually met some people online who have told me they've used our Headline Analyzer Studio to write titles and chapter names for their books. I'd say that's a pretty creative way to use the tool, so it's a blog idea that could help others. Do you have a product? If so, what is a creative way people have used it?
10. Profile a few readers and/or customers.
11. How do you use social media for growing traffic and sales?
12. Create an ultimate guide.
13. What is the best part of what you do?
14. Do a Q&A interview with your team.
15. Recently hire new employees? How'd you come to the decision to hire them?
16. Write a manifesto.
A manifesto is a great way to condense your message into a short, all-encompassing format. If you've written it well, they will get a fuller understanding of your core message, which you may have been trying to communicate for years.
Creative Blog Post Ideas
17. Do a (number) by a (certain age) post.
Have you ever heard of "My 30 by 30" posts? These are really cool and help readers see into your life and business by showing your personality and uniqueness. Think of this blog idea as a bucket list before you or your business reaches a certain age.
18. Put together a gif-filled post.
19. What would you love to learn how to do?
20. Write a parody post of some sort.
21. Set up a contest on your blog.
22. Use questions on forums as blog ideas.
Have you ever spent time on websites, like Quora? There are so many people asking questions that you can use for new blog ideas. Once you've written your answer in blog post format, go back to the question on Quora and leave a comment that answers the question. It's helpful, and it could also bring some traffic back to your blog.
23. Find the best jokes in your niche and share them in a blog post.
24. What adventures does a person experience in career like yours?
25. Seen any good movies? Pick one and tie it into something to do with a topic in your niche.
26. What are your top five distractions. How do you deal with them?
Distractions aren't fun, but sadly, we have them a lot in our lives — especially with the internet. There's always a distraction waiting around the corner. Do you have a way of holding the distractions at bay? If so, share your tips.
27. Pick out three, creative people who inspire you. If they collaborated to make a product, what would the product be?
28. What scares you the most? Why?
29. What is your first memory?
30. List of hacks.
31. Use five words to describe yourself, your blog, or your business.
32. Host a blog hop.
Pick a topic or theme. A good way to think of this is like a party — at parties, there's usually a theme. Write up a few rules and a schedule of events. Set up a blog hop for a certain amount of time. For each of the days, provide a daily prompt. It will pull other bloggers into the fun of writing posts on that topic. Encourage bloggers to visit other bloggers' posts who are also a part of the blog hop. Blog hops are a cool way to create a sense of community and get more comments. Have fun with it!
Reels On Instagram
Instagram reels are the new feature that makes users film 15-second video content with audio sounds and overlay texts which is similar to TikTok. Reels provides brands or businesses a great way to make engaging, fun Instagram video content. The popularity of reels are growing every day, and most of the brands and businesses are using it already to multiply their audience.
However, while posting Instagram Reels don't forget that this feature is not available for all countries. It means that some of your followers will see your Reels as an average video, moreover, cutted because of the format. The best decision here is to discover whether your target audience can use Instagram Reels before posting it.
Employee Spotlights
Provide chances for your employees to shine. Consumers always wish to see humans back at their favorite companies. It provides them a great way to relate the brand on a more special level. For instance, Uber , the rideshare company does a wonderful job of appreciating their best employees on their every social media networks. Uber highlighted every driver during pandemic time who helped their community.
Sources:
https://blog.salesflare.com/content-ideas
https://coschedule.com/blog/creative-blog-post-ideas-and-topics
https://blog.ringostat.com/en/15-instagram-content-ideas/