25 Ways to Improve Work Performance for your Survival
Some are efficient throughout the year, while others are only partially productive. Chances are, even the best employee is unable to give their best. The reason could be many, but it is the job of a leader to identify it and make them achieve their full potential.
Being skillful is one thing and being efficient and productive is another. While most of your employees could have an incredible skill set, this doesn't translate to being highly efficient and productive.
Inculcating efficiency among the ranks will take time but definitely will help you reap the rewards in the long run. It will not only help you but will also help your team to achieve success in both their personal and professional life.
Delegate Effectively to Your Team Members
Pick Tasks to Delegate: Determine what tasks are suitable for delegation; at the same time don't solely delegate boring tasks like data entry, be willing to give up a few things that will provide value to the employee.
Select the Rising Star: Provide growth opportunities for new individuals with suitable work performance, a desire to learn, and a relevant skill set
Trust Their Process: Allow employees to select the best course of action for their working style and skills; provide guidance without being overbearing
Train, Train and Train: Mentoring, counseling and coaching during the delegation process help ensure optimal work performance
Measure Results: Provide clear metrics for success so that both you and the employee know what is expected of them
Valuable Feedback: Give feedback on the completed delegated tasks; present constructive feedback for improving work performance and give ample praise for their efforts in the previous task
35) Support Productive Practices In The Workplace
Instead of waiting for an annual review, schedule meetings with your team members more frequently.
This helps establish a better line of communication where you can set achievable goals, discuss any hurdles, and give each other constructive feedback. Not only does this help your team stay aligned, but you can also get feedback on ways you can be a better manager.
Related: How Do CEOs Organize Their Day? These 10 Chief Executives Reveal Their Routines
Related: INFOGRAPHIC: 10 Common VoIP Myths & Misconceptions Debunked
Share this article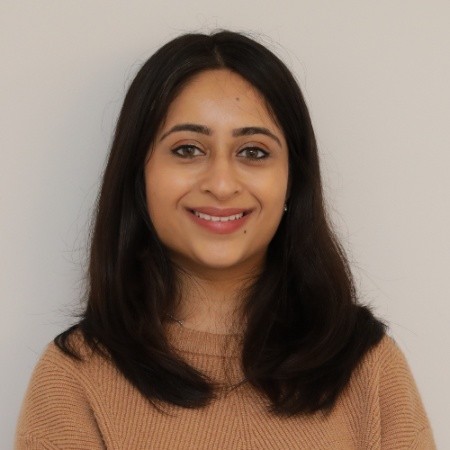 Krystal Tolani
Krystal does all things marketing at GoSkills. She's a recent Boston University graduate with a B.A. in international relations and a minor in communications. When she's not at work, you can find her listening to podcasts or watching comedy specials on Netflix.
Source:
https://www.apty.io/blog/improve-work-performance
https://www.currentware.com/blog/tips-for-improving-performance-at-work/
https://www.nextiva.com/blog/ways-to-improve-work-performance.html